M J Painting Celebrates 50 Years!
"I want to thank all of our customers, employees and vendors for fifty incredible years. It's because of you M J Painting Contractor Corp. is where we are today."
–Mike John, President
M J Painting Contractor Corp. gives a BIG THANK YOU to our incredible customers, employees and vendors for 50 amazing years. To celebrate, we've got a brand new 50th Anniversary Page just for you.
Here you'll find President Mike John's video, our story flip-book and campus build out through the years. From a New York basement in 1970 to a 20,000 sq. ft. campus in Olean, New York, M J Painting is now an oil & natural gas coating, industrial coating, commercial and wind turbine tower painting leader across the U.S. Journey through fifty years with us. Find out where M J Painting started right on through to our exciting future.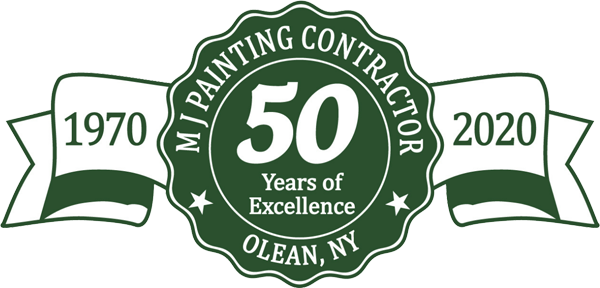 MJP President Mike John's
50th Anniversary video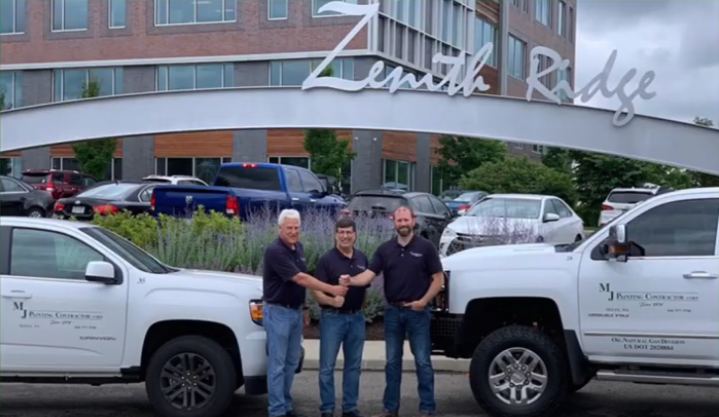 M J Painting's Backstory
Mike John, a young ambitious New Yorker, could usually be found working at the local Sherwin Williams Paint Store after school.
Mike started his own painting business from his parents' basement when he was just 15. Eventually, he employed three journeyman painters who dealt in commercial, residential, industrial, traffic marking and vinyl wall coverings.
He then moved to Portville doing business from his residence for a short time, soon realizing he was going to need a lot more space.