M J Painting has teamed up with Carboline to offer fireproofing systems for all types of projects where steel fireproofing and structural steel fireproofing is required.
M J Painting crews utilize specialized fireproofing surface preparation and application techniques when applying fireproofing coatings to steel columns, walls and ceilings, structural steel, ducting voids and other smoke and fire prevention applications.
Strict safety, property and site protection protocols mean quality results. Easy customer interface, rapid deployment and competitive pricing are all hallmarks of our great reputation.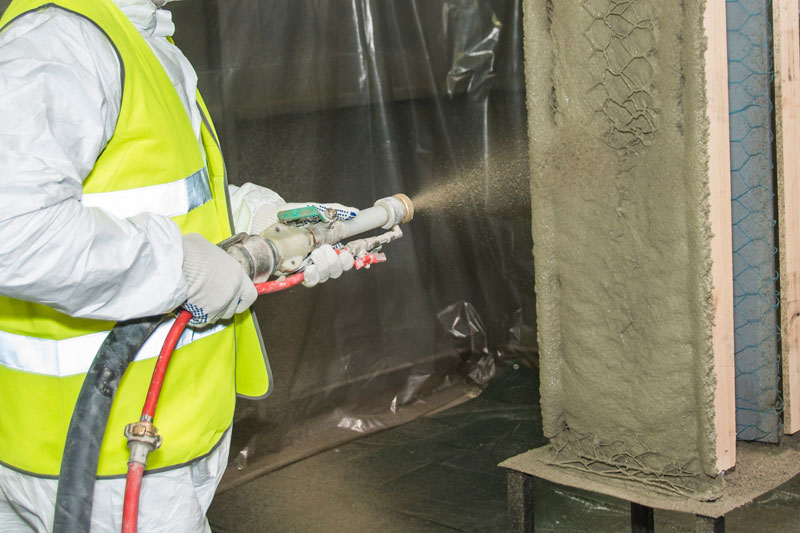 WHY PROTECT?
Building codes require certain Steel I-Beam Fireproofing, column, floor, wall and roof assemblies to have fire resistance ratings. Products such as Carboline will withstand extreme temperatures for an extended period of time. These coatings have demonstrated their aesthetic appeal in a wide variety of functional applications. Our specialized Intumescent coatings are commonly used in petrochemical facilities, warehouses, manufacturing facilities, hotels, hospitals, and schools.
Oil Refinery Fireproofing:
As a painting contractor, M J Painting is able to apply protective coatings and linings for Oil Derrick Fireproofing, Oil Refinery Structural Steel Fireproofing and Terminals to protect life and other assets in these facilities.
Intumescent Fireproofing …
can be applied directly to a variety of building materials, allowing them to meet fire codes, fire rating and flame spread requirements.
Petrochemical Fireproofing:
The petrochemical industry processes crude oil, gases, and other chemical feedstocks into refined fuels, industrial chemicals and gases, plastics, solvents, and related chemicals.
Petrochemical Fireproofing will protect assets that are continuously assaulted by corrosion and chemical attack, costing the industry billions of dollars annually.
Industrial Fireproofing and Architectural Intumescent Coatings:
Superior bond strength
High Impact Resistance
Abrasive Resistance
High Compressive Strength
Low Maintenance
Extensive Approvals – UL,ULC, ITS, FM, MEA, LA
Fire Ratings up to 4 hours
VOC Compliant