M J Painting has over 50 years of regional hotel exterior painting experience with franchises, multiple locations and maintenance.
Our hotel exterior projects include national hotel chains to individual privately owned hotels.
M J Painting has commercial grade spray guns, precision tools, product and equipment necessary to complete each onsite project phase. M J Painting provides scaffolding and aerial lifts, both with safety certified operators and crew.
We can recommend guidelines, timetables and budget outlines and provide expertise to manage jobs.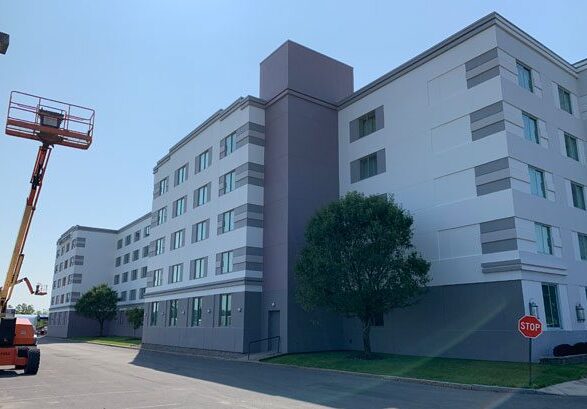 Embassy Suites – Syracuse, NY M J Painting Contractors powerwashed hotel stucco exterior, applied a special primer sealant and self-cleaning finish coat for Dryvit®, concrete or masonry finishes protecting the building's exterior for years.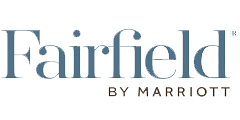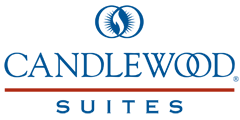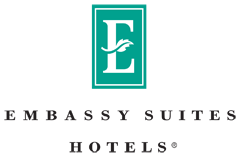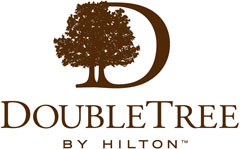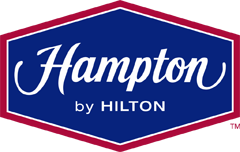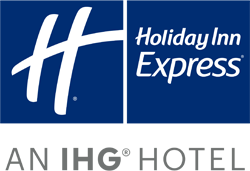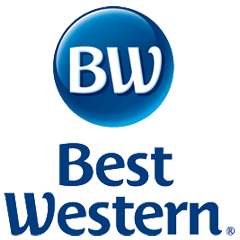 Hotel Exterior Painting – Advanced Technology Offers Self Cleaning Paints & Coatings
Our hotel exterior painting services are available throughout New York, Pennsylvania and Ohio. We have experience applying advanced products like Dryvit and Sto outsulation and Sherwin Williams self cleaning paints, keeping exterior surfaces looking new for years.
After self cleaning acrylic coatings are applied, regular rainfall washes away dirt, reducing maintenance costs. These improved stucco finishes are water, dirt and mildew resistant.
Our commercial exterior hotel painting crews are equipped with aerial lifts and scaffolding for building exteriors and reach.
HOW SELF-CLEANING PAINT WORKS
Self cleaning masonry paint creates a textured, steeply angled and highly water resistant surface.
These improved stucco finishes repel water allowing rain to wash away dirt build-up.
M J Painting offers high pressure power washing, small repairs and window caulking services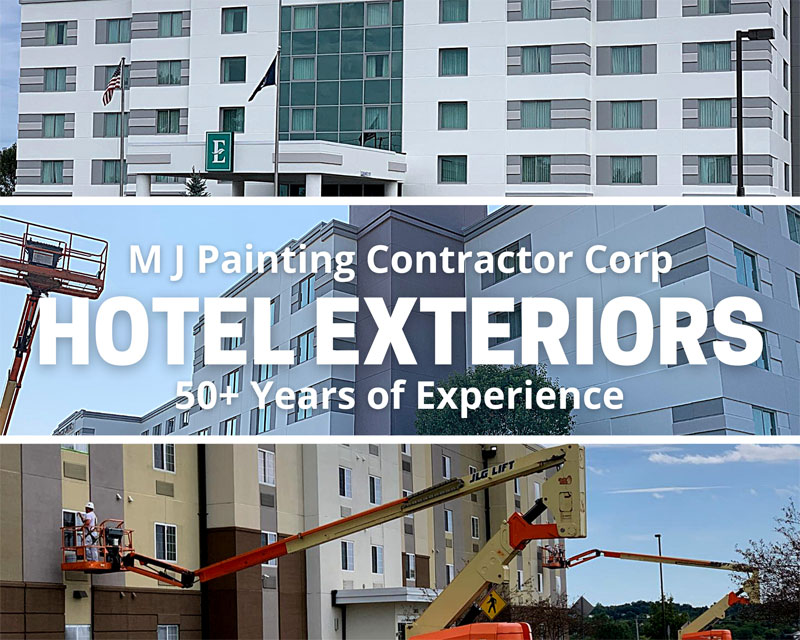 Self cleaning stucco painting, finishes & repairs
DPR (dirt pick-up resistant)
Acrylic based textured finishes
Weatherproofing
Cement board, concrete, stucco, wood, primed metal surfaces
Power washing
Caulking
Minor repairs
Specific Prime coat (specific primers promote longevity and prepares surface for top coat
Specific Finish coat (specific coatings promote longevity, self-cleaning and durability
For Stucco surfaces or also referred to as Dryvit or Sto (Dryvit and Sto are product names)