M J Painting has over 50 years of interior and exterior church painting experience.
We specialize in high ceilings, steeples, and other hard to reach places. M J Painting provides scaffolding and aerial lift equipment, both with safety certified operators and crew.
M J Painting has crew trucks fully equipped with precision tools, air compressors, paint equipment and product.
We also work with local municipalities for traffic control or pedestrian diversion permits and permissions.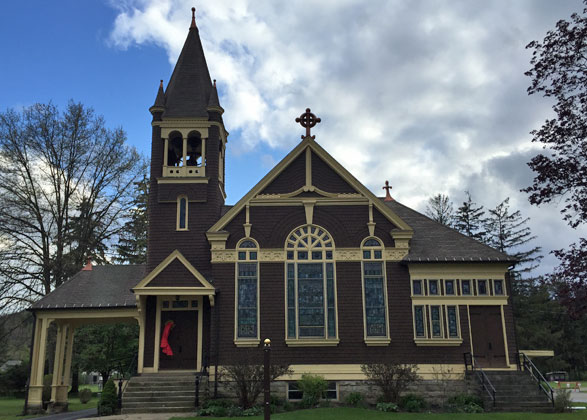 Coatings & Painting
Our commercial building painters have experience and training in the application of coatings. We can brush, roll & spray coatings for your church painting and restoration needs. M J Painting owns the most advanced equipment to apply coatings per the manufacturer's recommendations. We apply high performance primers that the surface requires to accept new finishes. Once the appropriate primer has been applied and is ready to accept finish paint, we apply high performance acrylic and oil base paints and coatings.
Scaffolding
We have the ability to set up scaffolding in churches when ladders are not feasible. All employees are safety certified to set up and dismantle scaffolding according to OSHA standards.
Aerial Lifts
If you need to prepare and paint a church that requires an aerial lift, we have you covered. With years of experience and training, we can operate aerial lifts from 20' to 150' articulating and straight boom lifts.
Boom Lifts
Safety trained operators
20' to 150' articulating
Straight boom lifts
Scaffolding
OSHA certified crew
Set up/dismantle
High Pressure Power Washing:
High pressure power washing up to 4,000 psi removes loose paint, rust and other contaminants. This ensures a clean surface to accept new coatings.
Surface Preparation:
Surface preparation is the most important element prior to the application of paints and coatings. From high pressure power washing to hand or power tool cleaning, wire brush or sanding, our trained crews prepare the surface according to the paint manufacturer's specifications. M J Painting also offers sand and glass alternate blasting materials.
Wall Coverings
Our painters can prepare the surface, prime and install 54 inch commercial grade vinyl wall covering. Preparing the surface prior to installing vinyl wall covering is important for a professional aesthetic finish. Once the surface is free of any defects, the acceptable primer must be applied to help aid installation. We also can supply vinyl wall covering from several vendors.