Oil & Gas
Bridge Pipelines
Bridge Pipelines Require Recoating too!
Pipe Protection Crosses Canal – Coatings Pro Magazine By Stephanie Marie Chizik
Albany, NY 4/1/2019 – The Erie Canal stretches from Niagara Falls off Lake Erie about 363 miles (584.2 km) east to the Hudson River, outside Albany, New York. Operating since 1825, the canal was originally used to move bulk goods across the state — much quicker than on the back of a horse!
Today, it's mostly used for commercial boats and tourism. But as it snakes across the state, it offers another new role: a crossing challenge. . .READ FULL ARTICLE HERE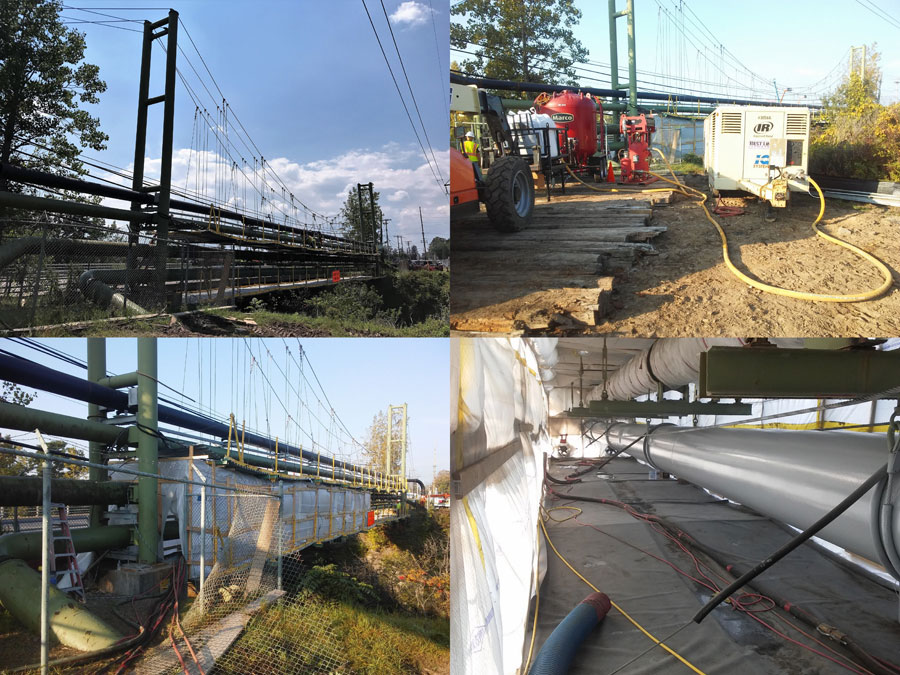 M J Painting Contractors were retained to mask, contain, prepare pipeline surfaces and recoat the oil and gas pipelines. Their containment services eliminated airborne particles meeting OSHA and EPA standards.