Interior Restaurant Painting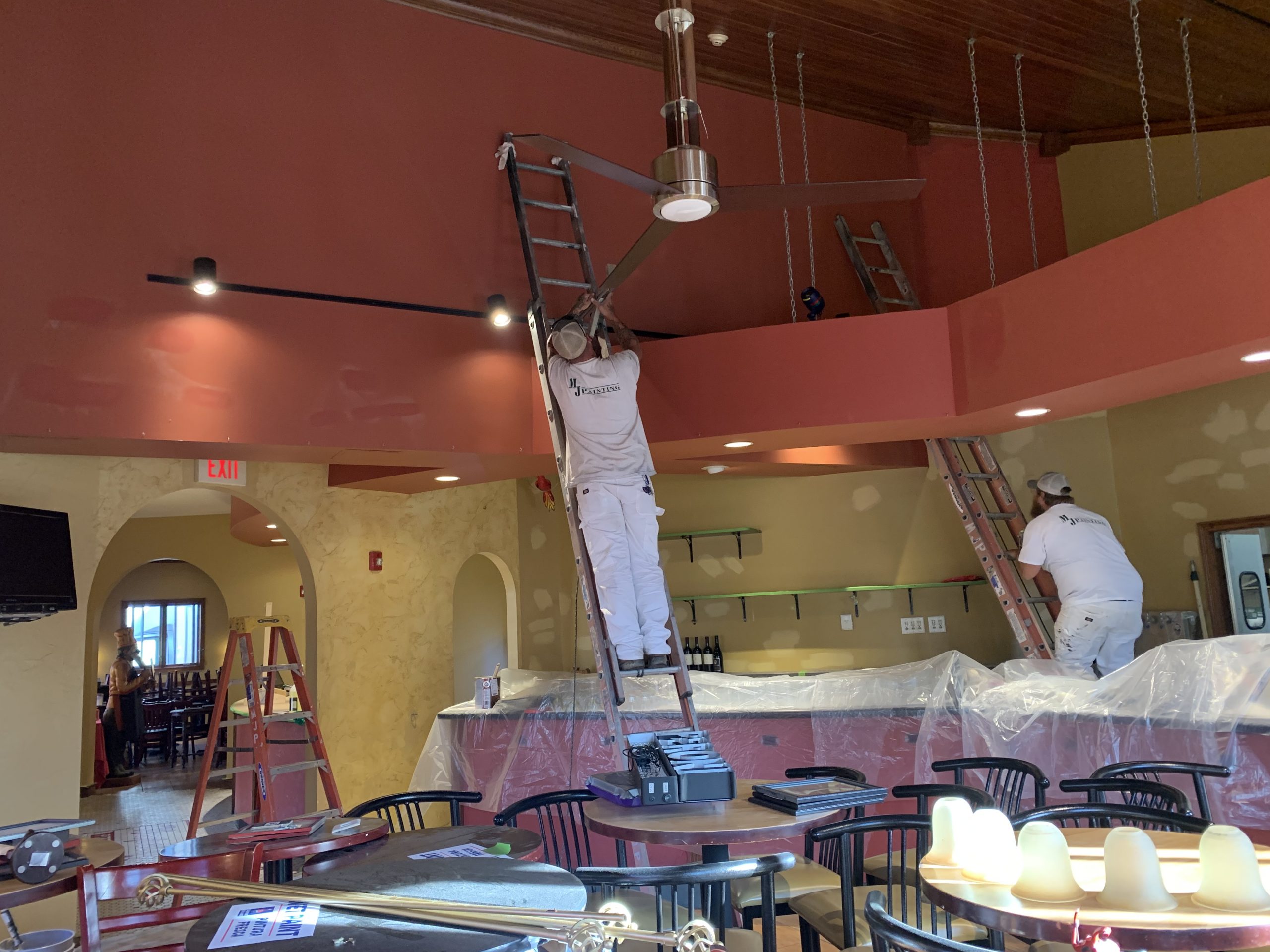 M J Painting crews painting the interior of Napoli's Pizza
Not only does Napoli of Olean have great tasting pizza but they have great taste in choosing a painting contractor. Thank you Tony Procacci and Naopli Pizza for selecting M J Painting to paint your restaurant interior. It's always a pleasure painting a popular local restaurant. Challenges on this project were dealing with the high vaulted ceilings and getting the work done by 11:00 each day.
Our crew of Adam and Tom Evans would begin work each day at 6 to accommodate their dining schedule. Features of this project was applying the warm accent colors and re-applying the faux finish on the Italian stucco.
Next time you're in Napoli's, check out the paint job and let us know what you think!