Sandblasting and Painting Valve Set in PA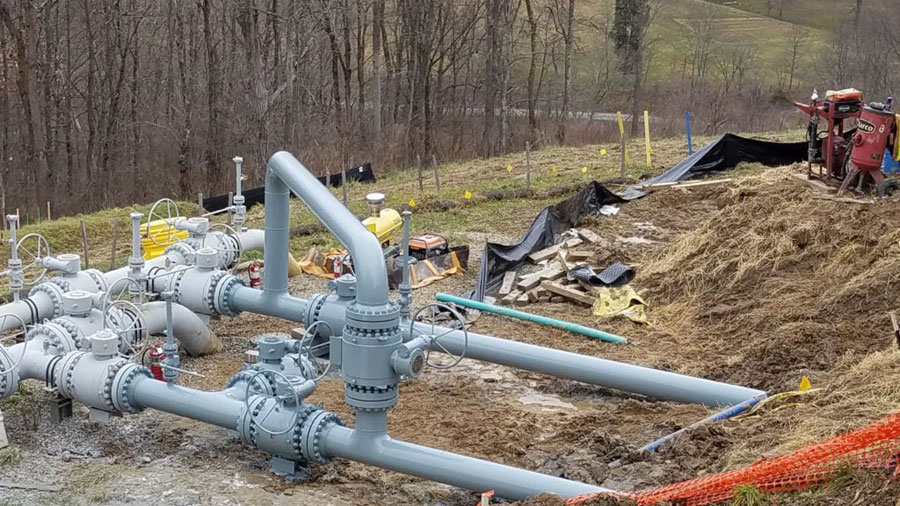 Valve Set located on ROW in Waynesburg, PA
Kicking off the New Year with a bang! Crew working hard in January near Waynesburg, PA sandblasting and painting this valve. This valve set was about one mile out on the ROW with limited access.
All of the equipment had to be taken in via excavator and placed at the site. Adverse conditions didn't slow the crew down one bit. Ahead of schedule. Under budget. Way to go guys!
Check out our service for pipelines, compressor and meter stations at www.mjpaintingcontractor.com/oil-and-natural-gas-coating/.